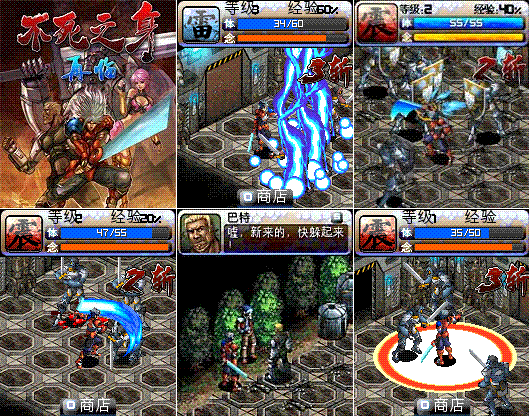 Eternal Life Revival Mobile Java Games -

Eternal Life Revival With the eternal faith, take the sword, settle the mixture of with or none idiodynamics. In the maze of revival, march on the journey, to figure out the life mystery of 150 years. "Eternal Life" befallen on the continent of Acadia! With an eternal body, however forgetting the dribs and drabs of the past; With powerful idiodynamics, however, bewildering at the real meaning of life. The magnificent epic story is the Tianyu's pursue process of his id.

In the exciting double hits and combats, while dodging at a thread-hanging moment, in the brilliant discharge of idiodynamics, with Tianyu as your avatar, you can just enjoy the attractive gaming experience. In a movie-like story, with melodies composed by straying singers, by challenging "Worldwide No 1", you, on the behalf of Tianyu, will ponder over the meaning of life. This game integrates elements of both Action and RPG game, as well as the WiSTONE concept of "Innovation and Happiness" , Eternal Life – Revival unveils the prelude of the legendary story.

Eternal Life Revival

Instruction

:
The direction Key or the number 2,4,6,8 key: Move
The center key or the number 5 key: Attack
The number 7 key: Dodging
The number 9 key: Idiodynamics
The left function key: Property
The right function key: Menu
The commendatory operation: Control the direction by left hand, the number 5,7,9 key by right hand.